A CLASS OF THEIR OWN
A select list of key resources that piece together the puzzle of ultimate success for your practice.
PRIMUS DENTAL
DISCOVER A BETTER WAY TO PLAN, DESIGN, AND BUILD YOUR DREAM DENTAL OFFICE!
Let's be honest, the planning, design and construction of a dental office is a complex task. Figuring out the best area for your office - designing an office for optimal flow - determining the correct location of water lines, gas lines, and air lines, correctly laying out the lab, the sterilization center, and multiple operatories; planning for and appropriately decorating waiting rooms, reception areas, and the consultation room; correctly sizing private offices, business offices, and the staff breakroom. It is with that long-winded list of moving parts where a group like Primus excels to ensure your project happens on-time and to your exact dream specifications!

Over a period of 23 years, and more than 650 dental office projects, Primus has earned its reputation as one of the finest dental office specialists in the country. Their specialized team of planning, architectural design, interior design, and construction experts provide exceptional service and guidance to every niche of the dental profession.
Primus Dental has worked on dental projects in fourteen states, with a primary focus on serving dentists in the Midwest.

Have a project idea for the future? Whether it's a renovation on an existing space, buildout or buildup, they can help. Learn more and let's chat about your project idea!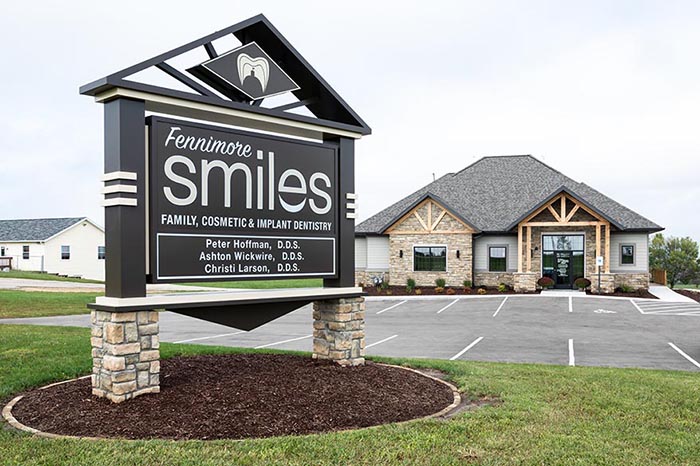 Recent Primus Projects. Above: Fennimore Smiles. Below: Family Dentistry Associates.
DENTAL INTELLIGENCE
DOMINATE YOUR DATA WITH DENTAL INTELLIGENCE: The world's #1 software for tracking, analyzing, managing & growing your practice
Dental Intelligence connects to your Practice Management Software then tracks everything in your practice, analyzing instantly, automating, finding opportunities, & communicating with you. It's packed with smart tools that work together to make sure nothing ever falls through the cracks again, you save time, help more patients, increase production & so much more...
INTECH
MARKETING
SEO and WEBSITE EXPERTS - BE SEEN IN YOUR COMMUNITY!
InTech understands how frustrating it is to be responsible for the marketing at your practice, perhaps making you feel like you are working alone in the important task of growing the practice on top of your responsibilities for the front office team. You may realize you are marketing on faith and faith alone – not knowing how or if your marketing plan is working – but regardless, you are asked to manage it.
Our system ensures you are not working alone by providing you with a team of experienced professionals as well as the analytics to support marketing decisions to increase patient acquisition.
We have developed a system that is predictable and specific to each generation that will result in more inquiries, patients, and revenue. The best part is we do all the work so you can focus on your patients and practice.
DYSTE WILLIAMS
Comprehensive insurance for dental practices and oral and maxillofacial surgeons.
Dyste Williams specializes in serving the unique insurance needs of the dental community. We offer integrated insurance programs designed specifically for the general dentist and a variety of dental specialties, such as oral and maxillofacial surgeons. All the insurance dental practices need is contained in a comprehensive program that provides business coverage as well as professional liability coverage. We'll carefully select highly-rated insurance carriers to protect your practice at a reasonable cost.
CAD/CAM + 3D Printing Training
GET UP AND RUNNING WITH NEW TECHnology LIKE A PRO
Need to get up and running efficiently with your new CAD/CAM, digital impressioning or 3D printing technology? Text Darin Throndson: 901-289-1228. A guru in all things digital dental, dive in and get up to speed in as little as one day with a high-quality training at your practice. Best yet, keep Darin on speed dial for any questions you may have along the way.

More about IDT Labs —- with a state of the art laboratory, training facility, and imaging center we are uniquely qualified to consult on all aspects of digital dentistry. Our team regularly attends and provides hundreds of hours of continuing education every year on a variety of topics for both dentists and laboratory technicians. It is our goal to continue to be leaders in all aspects of digital dentistry and dental education. Contact us today to find out how we can help you reach your practice goals and patients' needs.

Innovative Dental Technologies is one of the world's leading dental laboratories in the areas of CAD/CAM manufacturing, digital impressioning, cone beam imaging, surgical guide planning, and dental 3D printing. We strive to provide timely, beautiful, inexpensive restorations and complete restorative solutions for our clients' needs.
STAFFING
BUILD THE A-TEAM
Dental Express Staffing provides your dental office with qualified dental hygienists, dental assistants and dental administration to fill in for short or long term vacancies at your practice due to: Vacation, Maternity, Busy Times, Sick Days, Jury Duty, or any other Unexpected Vacancies.
Keep or increase production by providing efficient, highly-skilled staff that can jump in with no training. You will save time and money by not having to interview, hire, and train replacements. Your team will have less stress placed on them due to missing staff which will allow them to better serve your patients!
Our services are available across Wisconsin and into portions of Minnesota, Iowa, and Illinois. [see map] Our goal is to create a professional relationship with each and every client. We would love the opportunity to help you maintain your busy schedule and eliminate distractions caused by unforeseen shortages in staff.