TRENDING TECH FOR TODAY'S DENTIST
This page highlights what's hot in the territory. It's driven by the success of our customers that are providing an unparalleled patient experience and thriving in the business of dentistry. It's intended to be a great reference point of what's really moving the needle in practice progression.
Meet the new SprintRay Pro

BY SPRINTRAY, INC.
Launch your practice workflow into the next galaxy with a 3D printer system and software by SprintRay... The MoonRay S and new SprintRay Pro take desktop 3D printing to new levels of quality, precision, functionality, and flexibility. At the same time, SprintRay continues to rewrite industry standards for ease of use, reliability, and durability. Are you ready for the next 100 years of dentistry?!

Top reasons to think 3D:
1. Better, cheaper, faster.
2. Simple, clear workflows.
3. More control.
4. Low cost of entry.
5. Why wouldn't you?
Light it up with Solea
By Convergent dental
The Solea® Dental Laser is the number one selling hard, soft and osseous tissue laser in dentistry. It's fast, precise, virtually noiseless and anesthesia-free for the vast majority of procedures. Patients love the experience. Dentists love the improved efficiency and practice growth. This is the laser both you and our team at Patterson Dental have been waiting for...

Top reasons to consider a Solea:
1. Incredible new patient experience.
2. Melts away patient anxiety - click here for a great article on that…
3. Multi-quadrant dentistry in a single visit!
4. 90-day money back guarantee.
5. Over 99% anesthesia-free - see chart below!

Join us for dinner and a hands-on experience with the new Solea. Click here to see our event schedule and find the next date! You'll see laser dentistry in a whole new light ;)
Discover more about the unparalleled patient experience of Solea, the science and what other customers and dentists are saying at convergentdental.com.

Digital Impressions

An expanded portfolio to dominate DIGITAL
When it comes to setting the tone for patient-first restorative dentistry, digital scanning is your best way forward. Not only is it a faster, easier process with more accurate results, it's also an investment in patient experience – drastically reducing intraoral discomfort and helping the patient better understand their treatment plan.

With an option for any level of entry, discover our newly expanded portfolio of DI from the technology leaders at Patterson Dental.

Top reasons to consider DI:
1. Patients hate goo in their mouth.
2. Goo is expensive!
3. Fast and accurate.
4. Flexible workflow.
5. Opens the door to 3D printing - see above.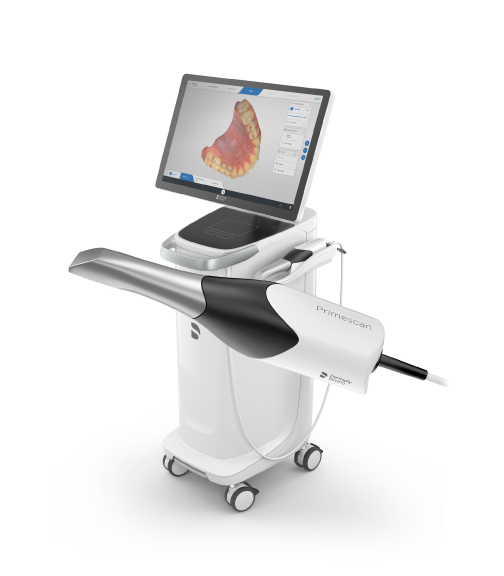 SEE ALL WITH CBCT

Cone beam computed tomography
It's this simple: 3D X-ray gives you the best possible chance at complete diagnosis on every patient, every day. With immediate access to crystal-clear images, the entire process of diagnosis, treatment and patient education becomes faster and more effective than ever before. In fact, studies show doctors uncover up to 30 percent more diagnoses using 3D dentistry. That means healthier patients and a healthier practice!

Let's get the show on the road and schedule a discovery session!

Top reasons to consider a 3D Cone Beam:
1. Improved patient experience.
2. Better comprehensive care.
3. See the whole patient picture in high-res!
4. Crown-on-down planning.
5. Uncover dentistry at a new level.